True hop utilization is effected but then it is as easy as adding more hops. i like it. the pipe might be too large for the pipe i have, but then again it might work perfect.

Thanks for the impute!

dkwandt

Hoppy Heralder




Posts

: 176



Dennis, that is pretty much the same exact way I do large whole hop additions to my beers. It works really well but I do think that your utilization is not quite as good as throwing them directly into the boil. The plus side is you do not have to deal with any clogging of your screens or whatever as you draw off your wort to the fermenter. I suppose there are ways around that too but this is pretty simple and effective.
Instead of rubber bands I found the gasket from the lid on Corney kegs works well to secure the bag to the PVC pipe. I knew I saved them for some dumb reason!

ryanjilek

Cask Collaborator




Posts

: 95



i use a hop beg, i know some of you guys don't like using them, but i do. so i took a 3 inch waste pipe cut it at about an inch and a half. drilled holes to slid 2 rods through. i put four screws in the pip to snag the bag, as is got heavy. and finally used 2 heat resistant rubber bands to keep the mesh tight to the pipe allowing the screws to do thier job. i just set it on top of my kettle. i hated having to pull boiling hot hop bags out and trying to open them (because they twisted around in the boil). with this set up hop addition time just throw in your hops! i think it works really well. to keep more of the hop material out, just use a finer bag than i am showing. i hope it is usfull to someone else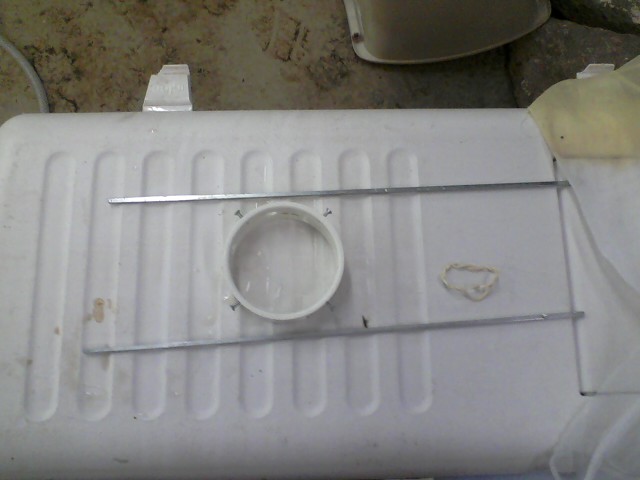 dkwandt

Hoppy Heralder




Posts

: 176




---
Permissions in this forum:
You
cannot
reply to topics in this forum